Founded in 1976, Lawton Construction & Restoration, Inc. has been providing the greater Auburn area with high quality asbestos inspection and cleanup services. Having asbestos in your home or commercial building puts the health of you and your occupants in jeopardy. Knowing how harmful asbestos is to humans, we are proud to supply our services as a long standing asbestos testing company. We can do it all, including asbestos testing and inspection, removal and remediation, and abatement and mitigation for your residential, commercial, and industrial Auburn properties.
Asbestos Testing Company Offers Testing & Inspection
Serving the greater Auburn area since 1976, Lawton Construction & Restoration, Inc. prides ourselves on providing top of the line emergency asbestos testing and asbestos inspection solutions for your residential or commercial property. As a proud member of Disaster Kleenup International (DKI), we are truly capable of being able to take care of Auburn clients' emergency asbestos screening and inspection needs. At Lawton Construction & Restoration, Inc., we want to be the first people you think of and the only restoration organization you'll ever need.
Asbestos Cleanup & Remediation Services in Auburn
Along with being able to offer our clients premier emergency asbestos test and inspection service, we are proud to provide a full professional asbestos cleanup and asbestos remediation service for your home and commercial Auburn properties. As a certified member with DKI, having the ability to provide top quality cleanup and remediation services to our clients is always our number one priority. At Lawton Construction & Restoration, Inc., we truly care about you as a person.
Auburn Crew Provides Asbestos Abatement & Mitigation
As well as being able to provide top grade clean up and asbestos remediation services, Lawton Construction & Restoration, Inc. is also fully capable of offering top of the line asbestos abatement and mitigation solutions for your Auburn residential or commercial residence. Serving since 1976, we are an experienced asbestos testing company. Our premium asbestos mitigation process will help your property become fully restored.
Asbestos Removal for Auburn Homes
---
Having asbestos in your home is never a good thing. However, there is no reason to dread as Lawton Construction & Restoration, Inc. is completely capable of helping you out with all your residential asbestos removal requirements. Founded in 1976, we have been able to be a long standing staple in serving the area. Our professional asbestos removal contractors will look after you from beginning to end.
Commercial Asbestos Removal Solutions in Auburn
---
Lawton Construction & Restoration, Inc. is willing to help surrounding commercial properties with their emergency asbestos needs. As we operate on a 24-hour around the clock schedule, our team is always able to perform emergency asbestos removal duties and be able to continue to monitor the process following mitigation services. We want to be sure that everything has gone to plan, so after the removal, we'll test again to make sure there aren't any asbestos fibers left.
Commercial Buildings Asbestos Cleanup by Auburn Pros
With regard to having the ability to run a successful commercial company, it is vital you conduct operations in a well maintained property to protect your manufacturing goods. If a single source of asbestos resides in your commercial property, it poses a dangerous risk for everyone in the building. Serving the Auburn community since 1976, Lawton Construction & Restoration, Inc. is fully capable of providing a top grade removal and restoration procedure, which will help your building get back to its usual self.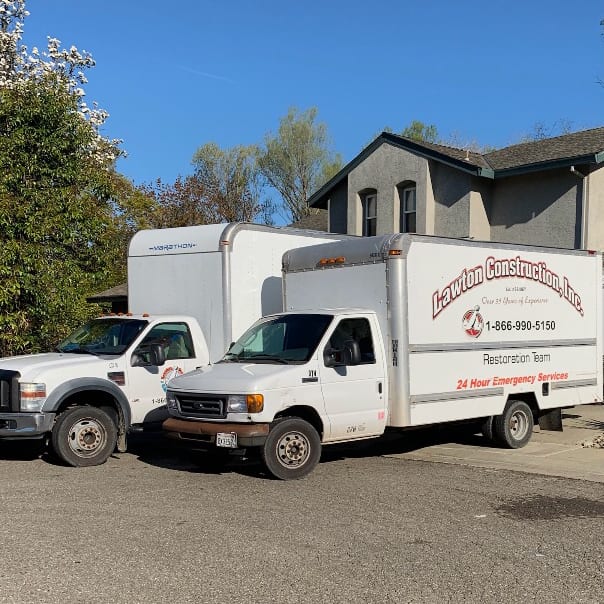 Call Today for Restoration and Construction in Auburn, CA
If your residential, commercial, or industrial building has been damaged by a natural disaster, you can rest easy knowing that Lawton Construction & Restoration, Inc. has you covered in Auburn, CA. From water and flood damage to fire and smoke cleanup, we have trained construction and reconstruction crews ready to tackle your needs around the clock. We can even provide third party mold, lead, and asbestos testing, and help you with the removal process. We are just a phone call away, so don't hesitate!